DL at the 06. BERLINER KUNSTSALON
Directors Lounge at the 06. BERLINER KUNSTSALON

Julia Murakami, The Japanese Guerilla Paparazzi, an ongoing public intervention, Jerusalem, Wailing Wall, May 2009

Beside "beflowered" by André Werner and Daniel Schubert, Directors Lounge will present some visual highlights from filmmaker and video-artist from all over the world. Just to mention the 1965 documentary "Peep Show" by J.X.Williams, an exploitation filmmaker with a storied past. "Peep Show", a kind of spiritual vortex of sub rosa Americana surrounding the Kennedy assassination, tells a tangled tale of a rigged 1960 election, secret C.I.A. training camps in the Florida outback, sex stings in Mafia hotels and a little-known Mob plot to addict Frank Sinatra to heroin. Geddit?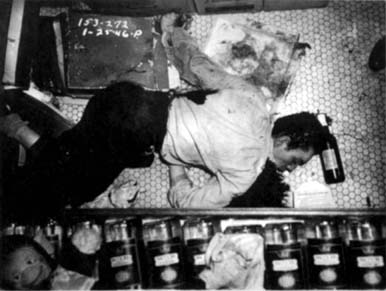 J.X. Williams, Peep Show, 1965, © J.X. Williams Archive
We exhibit On by Aram Bartholl
Stunden Glas by Wolfgang Spahn
›TERRACOTTA WARRIOR‹ 2006 by Pablo Wendel  »
courtesy brouwer-edition
And finally the hand-cut Japanese Guerilla Paparazzi by Julia Murakami will show up, the complete bunch of 1500, just to take a short break from their world tour before heading for India.
06. BERLINER KUNSTSALON September 22nd - 27th, 2009
Humboldt Umspannwerk
Kopenhagener Str. 58 / Sonnenburger Str. 73
10437 Berlin (Prenzlauer Berg)